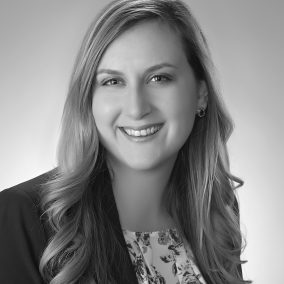 Heidi Pyle
Sponsorship Committee Chair
As someone who was born and raised locally, I feel that no city will ever provide the balance of comfort and excitement that Sacramento does. Our beautiful region blends familiarity and hometown charm with opportunity and potential. We can bike the American River parkway, eat at restaurants that source food locally, and at the same time leverage the area talent, from education and government to agriculture and healthcare, to attract new innovative employers. With all of the new developments and amenities coming to the downtown corridor, it's a great time to be a Sacramento YP.
Metro EDGE has afforded me the opportunity to meet likeminded professionals who are driven to improve the position and quality of young professionals in our region rather than settle for the status quo. It was important to me to align myself with an organization that truly invests in Sacramento through volunteerism, development opportunities, and support of local non-profits. I have fallen in love with the energy and determination exuded by EDGE members who not only talk, but really take action to become more involved in the community.
My goal for EDGE is to encourage as many young professionals as possible to get engaged. There is power in numbers and there's no time like the present to share your expertise and amplify your voice. There's no complaining allowed if you don't participate! Sacramento is going places, and we have a chance to help shape our future, let's be sure to not let that opportunity pass us by.
Email Member »