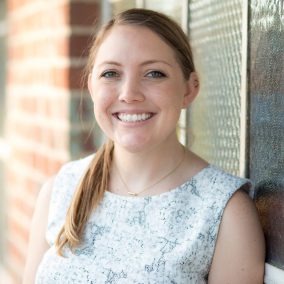 Heather Williams
Special Projects Liaison
While I grew up and went to college in Southern California, I've lived in Sacramento for over nine years. I have a strong passion for the Sacramento community and its promising future. Since I moved to Sacramento, the city has grown and changed for the better. I love learning about all the exciting initiatives and projects that are happening here. I am committed to collaborating with the community to build a better Sacramento for current and future residents. I'm proud to call this city my home and excited for its amazing future. Sacramento Proud!
I joined Metro EDGE to connect with other young professionals who are passionate about this city and want to move Sacramento forward. In particular I have been involved with the Regional Action Committee (now the Community Engagement Committee) since 2014, because of it's focus on identifying, educating, and activating EDGErs on regional policy issues. Being a part of EDGE has provided me with a great opportunity to be more engaged with and positively contribute to my community. I'm excited for the new opportunities in 2018 as the Foundation Special Projects Liaison.
In my professional life I serve as the Strategic Initiatives Coordinator for the Expanded Learning Division at the California Department of Education. Since August 2012, I have overseen the development and implementation of a strategic plan to reshape the Division to focus on continuous quality improvement and providing high quality expanded learning opportunities for California's youth. As a key component of this work, I help ensure strong, ongoing engagement of external stakeholders and advisors throughout this process. I've also collaborated with the team to fundraise and manage over $1.6 million in grant funds to support strategic planning. I'm excited to apply this experience to my role on the Metro EDGE Leadership Committee.
Email Member »