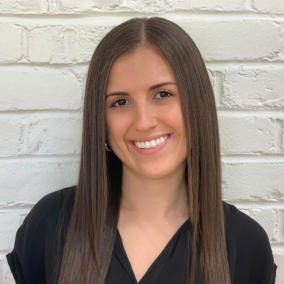 Haley Rose
Communications Committee Chair
Haley Rose was raised in the Sacramento area and is proud to call the Farm-to-Fork Capital home (even though it's always the City of Trees). After interning for the Sacramento Kings Public Relations department for the 2018-2019 season, Haley continued her work in the marketing and communications field at VSP Vision. In her current role as a Content Specialist for the Doctor Communications team, she focuses on creating content and leveraging strategic storytelling to support provider-facing marketing communications initiatives for over 40,000 VSP network doctors.
Haley joined Metro EDGE in 2019 and began managing EDGE's LinkedIn channel in 2021 as a member of the Communications Committee. She recently served as the 2022 Communications Committee Co-chair and hopes to continue to position Metro EDGE as the "go-to" source of information for 40-and-under professionals in the Sacramento region as the 2023 Communications Committee Chair. 
Haley graduated Summa Cum Laude with a Bachelor of Arts in Communication Studies and an emphasis in Public Relations from San Jose State University. When she's not working, you can find Haley at the gym, binging 50 Cent's show Power, or volunteering with the kittens at the Elk Grove Animal Shelter. 
Email Member »