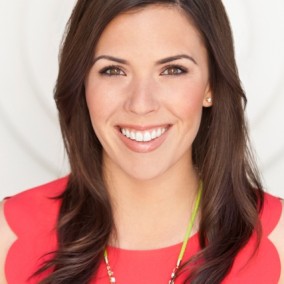 Anna Ballard
Philanthropy Committee Chair
Why do I live in Sacramento? I grew up in the region and my husband grew up in the Bay Area. When we graduated from UC Davis, we decided we'd look for jobs in both areas. We wanted to stay near family. Wherever one of us found a job first, that's where we would live. Sacramento won. Our love affair with Sacramento wasn't instant, it's grown and flourished over time. I love the he people, recreation, and food here. They are all world class.
I joined EDGE because there is much power in community and EDGE is my community. I'm motivated when I'm surrounded by likeminded YPs, ones who care about developing themselves professionally and giving back to our region.
As Community Engagement Manager for Intel Corporation, I work with nonprofits on a daily basis. I manage the region's largest corporate volunteer program, "Intel Involved." Through Intel Involved, I encourage our employees to get out of the office and volunteer, matching their time with $10 per hour to 501c3 nonprofits, up to $10,000 per organization annually. I look forward to applying what I know from Intel Involved and infusing our YP culture with giveback goodness. Philanthropy is more than a once a year volunteer activity, it's a way of being. I'll be looking at everything we do in EDGE as an opportunity to highlight the philanthropic stories of our members and to connect our members with new ways to give back.
My current philanthropic engagement is serving on the Board of Directors of the American River Parkway Foundation and chairing the Marketing & Development Committee.
Email Member »