Join Metro EDGE for an exciting mixer and chat with the Sacramento River Cats CFO, Dan Vistica about the Business of Baseball. After the mixer join Metro EDGE members for an exciting game against the Salt Lake Bees in Govenors Club seats. Members of our group will have exclusive the Solon Club.
The Solon Club is a covered, open-air, sports-themed bar where guests can entertain friends and colleagues while enjoying River Cats baseball. The Solon Club features 14 TV's, upscale food and beverage items and is open until 30 minutes after an event.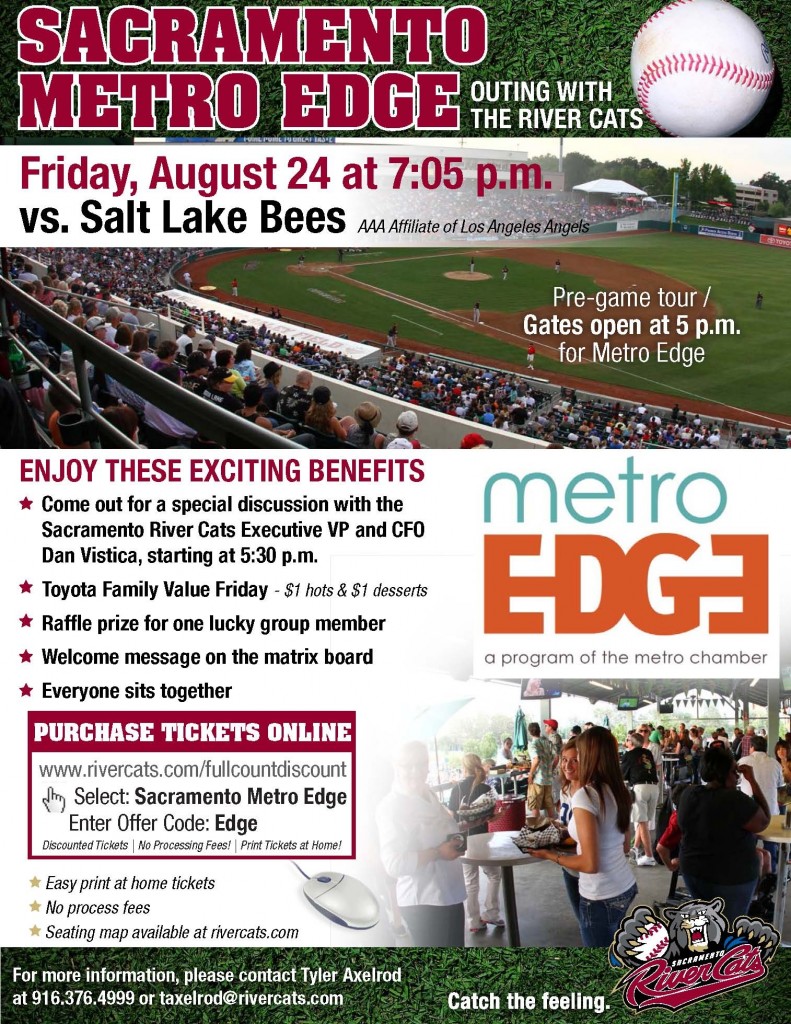 5:00 p.m. - Mixer Begins
5:30 p.m. - Program Begins
7:05 p.m. - Baseball Game Begins
$25 Members Only
REGISTER HERE - Use special registration code: edge
Meet Our Speaker: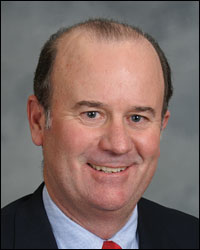 Dan Vistica
CFO, Sacramento River Cats
A native of Portland, Oregon, Dan is entering his 13th season with the Sacramento River Cats and affiliated companies at Raley Field. He is the Executive Vice President and Chief Financial Officer of the River Cats and Chairman of the Board of the River Cats Foundation. He assumed his current position in November 1999 as the River Cats' operation commenced during the construction of Raley Field. During his tenure with the River Cats, he has managed all aspects of the Company's finance and administrative functions as well as certain operations of the Company.
Prior to joining the River Cats, Dan worked in private industry and began his career with the Big 8 firm of Deloitte, Haskins & Sells, CPAs (now Deloitte). He earned his bachelor's degree in Accounting from Loyola University in Los Angeles and his master's degree in taxation from Golden Gate University in Los Angeles. He is a member of both the American Institute of Certified Public Accountants and the California CPA Society. He is currently a member of US Bank's Board of Directors for the Sacramento region and heads the Pacific Coast League's Finance Committee.
Dan and his wife, Annette, have lived in Fair Oaks for thirty (30) years and have two adult sons.