Dare to be Inspired? Executive Insight is back with an all-star lineup of the region's top leaders. Join your fellow EDGErs and come interact with the region's most influential men and women executives. Find out how they got to where they are today, what it takes to be successful, missteps to avoid and what it means to be a great leader.
This year's all-star lineup includes:
Dr. Robert Nelsen, President, California State University, Sacramento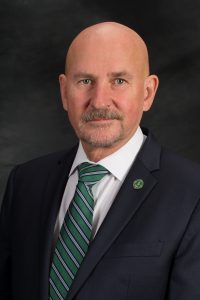 Robert S. Nelsen, who became Sacramento State's eighth permanent president on July 1, 2015, grew up on a Montana cattle ranch. As the first in his family to attend college, he earned his bachelor's and master's degrees in political science from BYU, where he also met his wife, Jody Hawkins. After finishing graduate school in 1979, he was accepted at the University of Chicago's John U. Nef Committee on Social Thought. After earning his doctorate in 1989, he got a job as a lecturer at the University of Illinois at Chicago. In 1990 he moved on to the University of Texas – Dallas where he founded the creative writing program, was a professor of Literary and Aesthetic Studies, and served as vice provost.
In 2008, Jody Nelsen, was hired as the vice president of Business Affairs at Texas A&M University-Corpus Christi. Nelsen followed his wife and was a professor of English and the associate vice president for Academic Affairs. A year later, Dr. Nelsen was named president of the University of Texas-Pan American. At Sacramento State, he is committed to ensuring that Sacramento State's students graduate with less debt and have jobs waiting when they finish school. He wants them to become lifelong learners and critical thinkers, and have an inclusive, safe, and healthy experience on campus.
Kevin Kiley, Assemblyman, California State 6th Assembly District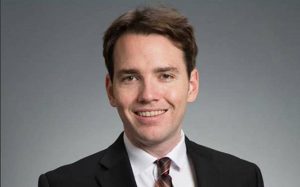 On November 8, 2016, California State Assemblyman Kevin Kiley was elected to represent the 6th Assembly District, which includes Placer, Sacramento, and El Dorado counties. He serves as Vice-Chair of the Privacy and Consumer Protection Committee, and is a member of the Education, Higher Education, Judiciary, and Governmental Organization committees.
Before being elected to the State Assembly, Kevin represented the People of California as a Deputy Attorney General in cases involving convicted felons. He has taken this commitment to the safety of Californians to the Legislature, where soon after taking office he authored bills to strengthen penalties for child molestation and other violent crimes.
Earlier in his career, Kevin taught tenth-grade English at an inner city public high school, where he chaired the English department and led his students to significant academic gains. The son of a special education teacher, Kevin is working to advance educational opportunity for all Californians, with measures to expand school choice and access to vocational training.
Kevin was born and raised in the communities of the Sixth Assembly District, and graduated as valedictorian of Granite Bay High School's fifth graduating class. He earned a bachelor's degree from Harvard, a law degree from Yale, and a master's in secondary education from Loyola Marymount. He has also served as an Adjunct Professor of Law at University of Pacific, McGeorge School of Law.
Merle Axelrad, Artist, Axelrad Art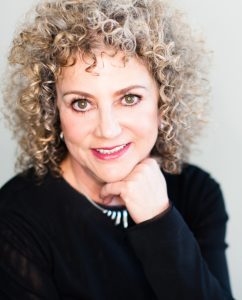 Merle Axelrad is an artist whose primary medium is fabric.  Her "groundbreaking style", as described in the Sacramento Bee, "includes layering, piecing and sewing over tiny bits of fabric that she has often painted or dyed herself to fit the colors and textures of the subject".  Comfortable with both realistic and abstract images, Ms. Axelrad has achieved much critical acclaim for her series of collages depicting California landscapes. 
Prior to 1991, Ms. Axelrad lived in San Francisco and worked as an architect.  Always a "wannabe artist", Merle was attracted to the field of architecture as a way of engaging in design while also earning a living.  The year 1991 brought many changes, including a move to Sacramento, a new baby, and making a baby quilt.  That quilt opened up the world of fabric for Merle.  Her quilts quickly became non-traditional and soon evolved into their current form - the fabric collage.
Most of Ms. Axelrad's work is done on a commission basis, either as public art or for private or corporate clients.  She has been fortunate to receive some significant public art commissions, including an eight-piece series for the California Environmental Protection Agency's headquarters building, a five-piece series for Sacramento's City Hall and a three-piece series for San Francisco's Laguna Honda Hospital.  She also created a large-scale sculpture as a public art commission for LA County. The sculpture includes 10,000 suspended monarch butterflies. She is currently working on a fabric collage as a public art commission for the City of San Francisco.
Ms. Axelrad works out of her studio, a part of ARTHOUSE, near the corner of 10th and R Streets in Sacramento.  She has had her studio there since 1999.  On the Second Saturday of every month Merle hosts an "Open Studio" from 6-9pm as part of Sacramento's monthly art walk.  Please feel free to contact Merle through her website, www.AxelradArt.com.
Michelle Odell, Public Affairs Director, Kaiser Permanente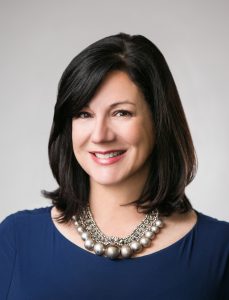 Michelle Odell is the Director of Public Affairs for Kaiser Permanente.  Her responsibilities include overseeing all aspects of Public Affairs including community relations, government relations; community health and community benefit planning; and internal and external communications, including media relations.
Prior to joining Kaiser Permanente in 2008, Odell spent nine years at The Sacramento Bee, serving as Public Affairs Manager where she oversaw public affairs and corporate communications initiatives, including branding, community outreach, media relations, and charitable contributions. Prior to The Sacramento Bee, she spent eight years as Associate Vice President of Investments at Morgan Stanley Dean Witter.
Odell currently serves as Board Chair for Sacramento Covered, and as Director on the boards of the local PBS affiliate KVIE, Sacramento Steps Forward, and the Los Rios Foundation.  She is a Senior Fellow of the American Leadership Forum and a member of the Mayor's Gang Prevention/Intervention Task Force.
She previously served on the Board of Directors of WEAVE, Elk Grove Economic Development Corporation, The Sacramento Ballet, The Sacramento Public Library Foundation, Sacramento Children's Receiving Home, The Sacramento Theatre Company and Stanford Home for Children.
Odell holds a bachelor's degree in Journalism from the University of Oregon.
Leigh White, General Manager, Fox 40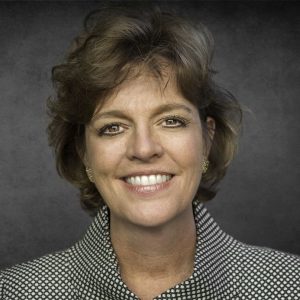 Leigh White is a 30 plus year veteran of the broadcasting/media business, and currently is the Vice President and General Manager of KTXL TV, FOX40, a division of Tribune Media.  She and her husband Gene have recently relocated to Sacramento from Charlotte, NC, where she was with the Gannett/Tegna owned NBC affiliate.  Her husband, Gene Rump, is also a veteran broadcaster, with a long career in television as a news anchor and news director.  
Leigh and Gene have been married for 29 years, and have four grandchildren in Northern California, two in Placerville and two in the Bay Area.  Leigh is an avid golfer, and she also loves to ski and scuba dive.  Leigh is active in the community, serving on 15 various boards during her career, and is currently a member of Leadership Sacramento 2016, is a member of the CA Association of Broadcasters, a member of the Sacramento Rotary Club and a member of the Salvation Army Auxiliary.
Donna Lucas, CEO and President, Lucas Public Affairs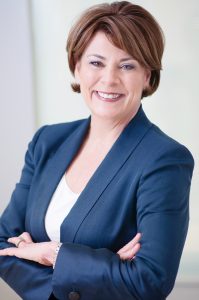 Donna Lucas is founder and principal of Lucas Public Affairs, a California-based strategic consulting, public affairs, and communications firm.
One of the nation's foremost public affairs strategists and a widely recognized expert in media relations and political affairs, Donna has provided strategic counsel to large corporate clients, labor unions, non-profits, initiative campaigns, and political candidates. She also has worked on several statewide initiative campaigns on a variety of policy issues including gaming, housing, education, local government, campaign finance, and energy.
Prior to forming Lucas Public Affairs in 2006, Donna served as a deputy chief of staff for strategic planning and initiatives for Governor Arnold Schwarzenegger and chief of staff to First Lady Maria Shriver. Previously, Donna was the global and public affairs practice leader for Porter Novelli, an international PR firm, after Porter Novelli acquired Nelson Communications Group, where she served as president and CEO for several years.
Donna also served as deputy press secretary for Governor George Deukmejian, deputy treasurer for Tom Hayes, and California press secretary for President George H.W. Bush.
Currently Donna serves on the Board of Directors for the Public Policy Institute of California (PPIC), the Board of Directors for the California Chamber of Commerce, the College Access Foundation, the Scripps Institute of Oceanography, and Maria Shriver's A Woman's Nation Foundation.
Donna has been named one of Sacramento's 100 most powerful people by Sacramento Magazine for the last five year and distinguished as one of the most powerful political strategists by Capitol Weekly.
Donna is a graduate of the University of Southern California's School of Journalism. She and her husband, appointed State Librarian of California and former Bureau Chief of the San Francisco Chronicle, Greg Lucas, live in Sacramento.
Blake Young, President and CEO, Sacramento Food Bank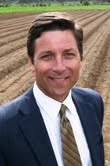 Blake is President/CEO with Sacramento Food Bank & Family Services (SFBFS). SFBFS is a privately funded non-profit organization that serves over 135,000 men, women and children each month. The organization's primary mission is to serve low income families through various social service programs at two campuses in Sacramento County. The campus in north Sacramento focuses on food bank services where SFBFS along with its 225 partner agencies distribute food to more than 130,000 people per month. The campus in Oak Park focuses on family services and serves approximately 5,000 people per month.
These programs are designed to provide life skills and education meant to assist folks on a path to self-sufficiency. SFBFS has over 8,000 volunteers and a staff of 85. Blake has served in this role since May 2005. Prior to leading the organization, Blake spent nine years as the Public Relations and Operations Director for SFBFS. Blake serves as a board member for Soil Born Farms and is on the Community Action Board with Sacramento Training and Employment Agency (SETA). Blake graduated from Chico State University and served in the United States Army. Blake has two daughters, Ariel (20) and Dani (18).
Chris Tucker, Beverage Director, Hook & Ladder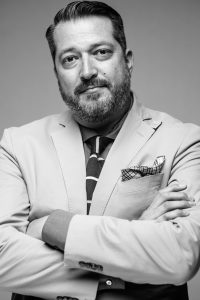 Chris Tucker is currently the Beverage Director for Hook & Ladder Manufacturing Co . in Midtown Sacramento. "Tucker," as many know him, is one of Sacramento's most experienced bartenders. Equal parts kind and confident, Chris is known for his ability to engage his peers and customers.
Chris's career began in 1993 at America Live! under the tutelage of longtime friend and mentor Jim Cornett (currently the owner and General Manager of Harlow's). After moving into sales for Young's Market Company in the Bay Area, Chris returned to Sacramento in 2000 to head up the bar program at Centro Cocina Mexicana for Paragary Restaurant Group. After seven successful years at Centro, Chris accepted an offer to open L Wine Lounge & Urban Kitchen where he oversaw the stylish bar program until 2011. Soon after, Tucker agreed to create the bar program for Hook & Ladder Manufacturing Co. While developing their program prior to opening, Chris tended bar at some of Sacramento's finest bars including The Golden Bear, Shady Lady Saloon and Red Rabbit Kitchen & Bar. Since Hook & Ladder Manufacturing Co. opened in October 2012, Chris has worked there full-time overseeing their diverse and forward thinking bar. One of the most innovative bar programs in Sacramento, Hook & Ladder Manufacturing Co. features draft wine by the glass, draft cocktails (a first in the region), a one-of-a-kind draft beer system, barrel-aged cocktails, Nitro Coffee on draft and handcrafted cocktails. All drinks are crafted with house-made mixers, fresh squeezed juices and local seasonal produce.
Recently, Chris has launched a series of educational classes, called the Cocktail Academy, at Hook & Ladder Manufacturing Co. In 2016, Chris helped develop the bar program at the new location of Kru Contemporary Japanese Cuisine. Chris is an active member of the USBG (United States Bartenders Guild) and counts members of its Sacramento and San Francisco chapters among his closest friends and biggest inspirations. Chris has also been a member of the Sacramento Cocktail Week Executive Committee for 10 years. An accomplished home cook, he is also greatly influenced by his work with some of the city's finest chefs.
Andy Paul, Owner, Andy's Candy Apothecary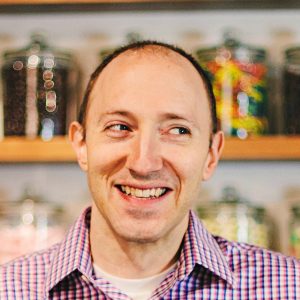 Andy Paul was a youth development trainer and organizational coach for 7 years before the Calling All Dreamers competition helped him start his dream business—Andy's Candy Apothecary (a boutique candy store in downtown Sacramento that carries the coolest most unique items he can find from near and far). He has two kids, two cats, and a wife, and he firmly believes that the whole point of owning your own business is to make more time for those special beings.
Mac Clemmens, CEO, Digital Deployment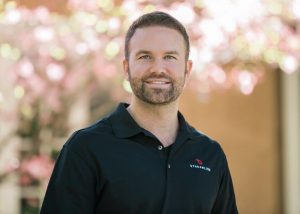 "Mac" (short for Michael Alan Clemmens) is the CEO of Digital Deployment. He is responsible for the growth of the company, recruiting and retaining top talent, and standing for Digital Deployment's culture and values.
Mac's passion is empowering institutions, associations, and non-profits to communicate online and better connect with their users while teaching them how to build measurable and sustainable business value.
Mac is also a co-founder of GrogTag, a service for homebrewers to design and create their own labels, coasters and more online. Since its inception, GrogTag has shipped over 1M products to over 25 countries worldwide.
Like Digital Deployment, Mac is committed to the local community. He currently serves as Vice Chair, Public Policy for the Sacramento Metro Chamber of Commerce and is a board member of Stanford Youth Solutions, the CSU Monterey Bay Foundation and the Comstock's Editorial Board.
Mac is passionate about establishing internship partnership programs with several regional schools while introducing students to the many interdisciplinary aspects of website development though Hour of Code, NextEd, Linked Learning.
Mac was named 40 under 40 by the Sacramento Business Journal, was featured on the cover of Comstock's Magazine as a change leader, and received the 2017 Young Alumnus award from UC Davis. In November 2014 and again in 2015, Mac was invited to the White House to advocate for Net Neutrality.
Mac is passionate about supporting the arts. To this end, he held two Sacramento screenings with George Takei to raise money for Allegiance, the first broadway musical to address the internment of Japanese citizens during WWII.
In 2009, Mac cofounded a San Francisco-based 501(c)(3) non-profit called Reason to Party which throws parties to raise money for local charity while engaging a new generation in philanthropy. To date, Reason to Party has expanded to other cities and raised over $500,000 for local causes, garnered media attention from Forbes, The Huffington Post, CBS, and many others. Most recently, Mac helped inaugurate Reason to Party's launch in New York City at the NASDAQ in Times Square.
Mac holds an MBA from the Graduate School of Management at University of California, Davis and a BS, Computer Science from CSU Monterey Bay. Mac is a fellow of the American Leadership Forum (Class XIX) and a member of Vistage.
In his spare time, Mac sings, paints, travels, plays the piano, does CrossFit, and pursues his passion for photography and Italian cooking.
Tiffani Fink, CEO, Paratransit, Inc.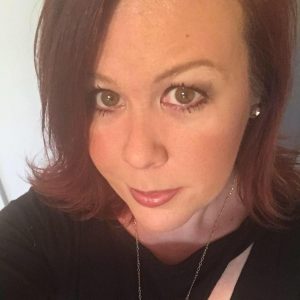 The Chief Executive Officer for Paratransit, Inc., Tiffani M Fink is a seasoned transportation executive.  Tiffani is an active member of the Transportation community serving as a member of the transportation team for Cap to Cap and co-chairing this year's Transportation Team for the Chamber State Legislative Summit.  A graduate of the University of California, Tiffani received her Bachelor of Arts in Political Science.  While she began her professional career working for State Constitutional officers, her first step into Transportation was as a road planner.  The thought was is if you can follow the money, you can predict the project.  Her knowledge of the in's and out's of regulations and funding led her solidly into a future in transportation.
At the age of 25, Tiffani became the Transportation Manager for the City of Lodi overseeing the City's transportation funding authorizations, project management paperwork, and in her leftover time, running the City's transit system.  It became apparent quickly that she had a passion for transit and the passengers served by the system and she focused on development and innovation.  While at Lodi, Tiffani received her Certificate in Transit and Paratransit Management from Pepperdine University.  She oversaw a comprehensive fare restructuring and managed to cobble together the funding to bring the City's new maintenance facility to fruition, a project over a decade in the making. Following her work at the City of Lodi, Tiffani became the Transit Systems Manager for the City of Elk Grove guiding the system through the great recession and overseeing both fare restructuring and service adjustments.  While in Elk Grove, Tiffani was able to build a foundation to renew an aging transit vehicle fleet and oversaw the procurement and installation of modern farebox technology.
Throughout her career, her passion for helping others became stronger and in particular the elderly and persons with disabilities.  This led her to Paratransit, Inc. where she is able to combine her passion for transit with her background in public service. As Chief Executive Officer, Tiffani manages an Executive Team and a talented staff of nearly 280 dedicated transit professionals.  As the Consolidated Transportation Services Agency, Paratransit, Inc. partners with Sacramento RT to deliver ADA Paratransit service, funds and delivers service above the ADA and provides financial and technical assistance (including vehicles) to 9 social service agencies in Sacramento.
A Sacramento native, when not working Tiffani is active in her community but her most treasured role is mom to her son Hans.
Gabe Ross, Associate Vice Chancellor of Communications and Media Relations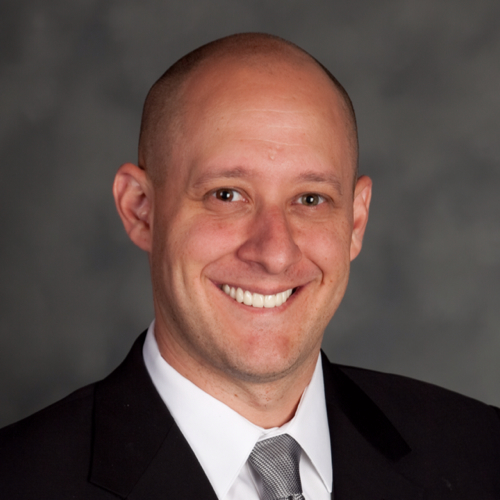 Gabe Ross joined the Los Rios Community College District as Associate Vice Chancellor of Communications and Media Relations in November 2016. In this role, Gabe oversees district-wide communications and marketing initiatives for the second largest community college district in the state of California. His office works to build alignment between the district's four colleges as well as grow and promote their brands throughout the region.
Prior to joining Los Rios, Gabe served as Chief Communications Officer for the Sacramento City Unified School District, coordinating all public and media relations activities and providing counsel to district and school leadership on strategic messaging and communications. From 2005 until 2010, Gabe led communications efforts for the Sacramento River Cats Baseball Club, where he served as Vice President of Media Relations and Assistant General Manager. With the River Cats, Gabe played a key role in defining the team's industry-leading brand and regional footprint.
A native of the Washington, DC area, Gabe graduated from Tufts University in Medford, MA with a degree in English/Communications in 1998. Gabe and his wife, Shauna, live in Sacramento with their two children.
Executive Insight is your opportunity to hear the secrets to career success and what it takes to have an impact on the future of Sacramento business. This is a fantastic event and represents the essence of what Metro EDGE is about – inspiring and engaging the future business and community leaders of our region. The only event to sell out three years in a row, you'll want to register early, as there is limited capacity! 
This event is exclusive to members of Metro EDGE only. If you're not a member yet, this is the perfect reason to join now!
Below is a quick overview of the event so you'll have everything you need to make this an amazing night:
Location: Sutter Club at 1220 9th Street
Parking: Details to come!
Check-in: Registration begins at 5:30 p.m. Cocktail hour goes until 6:30 p.m. and then our program will begin.
Event overview: After a short introductory panel discussion, executives will head out into the crowd and rotate from table to table to field questions from you on topics ranging from business acumen and leadership to how to balance family and business success. Please be ready with questions for each speaker to participate in the conversation!
Food & drink: During the event, you may want to have a snack and enjoy a cocktail. Your ticket price includes delicious hosted bites and one (1) drink ticket (thank you Downey Brand)! Additionally, there will be a no-host bar so be sure to bring cash to enjoy.
What to wear: Business professional. You will be mixing and mingling with 12 of the region's top leaders, so dress to impress. NO JEANS ALLOWED (per Sutter Club dress code).
Ladies: A nice dress, skirt with blouse, or even slacks with a great top.
Men: Slacks, blazers and collared shirt. And of course, the no-fail option: Suit up!
What to bring: 

Business cards
Questions for our executives
Cash for drinks and our raffle for a Coffee with a CEO
And the most important thing – your inquiring mind!
We hope this information helps you prepare for Executive Insight. If you have any questions about this event (or Metro EDGE), please email us at metroedge@metrochamber.org.
Get the most out of Executive Insight all while supporting a good cause with MetroEDGE's "Coffee with a CEO" raffle. EDGE's Community Engagement committee will be holding a raffle to win a coffee meeting with one of Sacramento's top executives as well as win a copy of the top book the recommend for young professionals. Win one-on-one time with one of the CEOs! All proceeds will go to support Metro EDGE's sponsored non-profit for 2017, Inspired Giving, so remember to bring cash to buy your raffle tickets!