Join Metro EDGE for one last hurrah in 2014!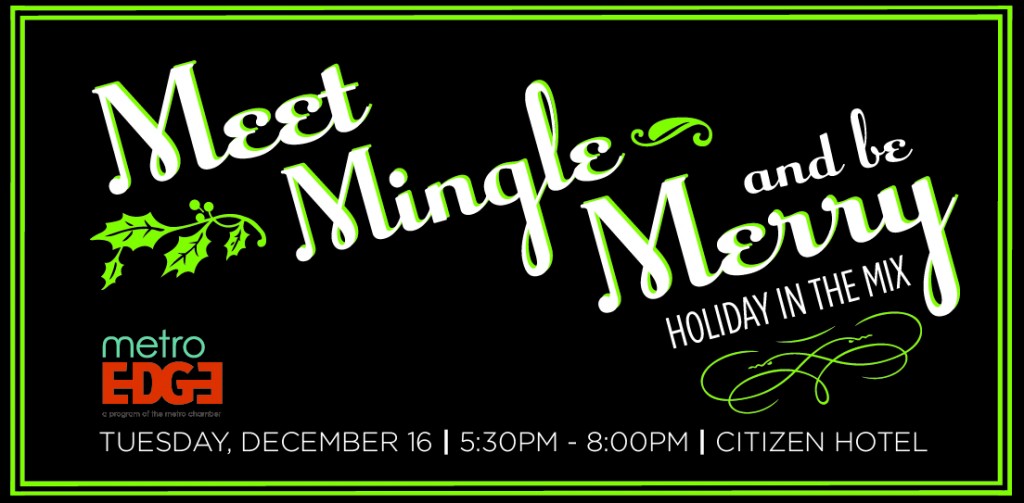 You're invited to celebrate the holiday season with Metro EDGE at the fabulous Citizen Hotel Terrace! Get in the mix with Sacramento's motivated and engaged young professionals, celebrate the successes of the year and share some of your favorite memories. Enjoy scrumptious hors d'oeuvres and crafty cocktails and dress to impress for your last chance to celebrate the #YearofYP.
Come out to make new friends, connect with old ones, buy a drink for a future client and make a connection to get a new job.If you're going solo, let us know when you check-in and we'll introduce you to a few rising stars.
Register today and kick off your holiday season for a good cause!
--------------------------------
In the Mix events occur on the 3rd Tuesday of each month at chic and exciting venues, giving our members plenty of opportunities to expand their network and engage with the region's top young professionals. Due to the continuing increase in registration at the In the Mix events, non-member registration is $20, BUT that cost will be deducted from the cost of membership, if you join at the event. Or join now and avoid the hassle at the door!