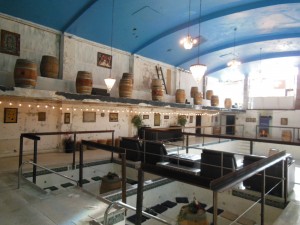 Take Your Next Step with EDGE and Register for the August In the Mix!
We all love mixing and mingling, but for those of you looking to get more involved or step into a leadership role with EDGE, absolutely do not miss our August In the Mix in the Underground Lounge at the Elks Tower. Representatives from each EDGE committee will be on hand to answer your questions and guide you to the right team based on your interests, skills and availability.
Plus, get a chance to check out the unique venue that is the Elks Tower Underground Lounge!
An assortment assortment of flat bread pizzas and a bruschetta bar will be served.