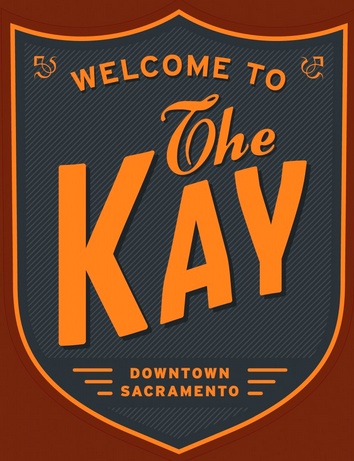 This isn't your mother's K Street! Join Metro EDGE for a walking tour with key players of The Kay District's revitalization and rebranding effort. On this behind-the-scenes tour, learn about recent development successes, soon-to-be unveiled businesses, additions, and the long-term vision local developers and the City have for reshaping the K Street you once knew.
Timeline:
5:30 p.m.: Check-in and meet and greet at Misfit (1013 7th Street)
5:45 p.m.: Tour starts
6:30 - 7:30 p.m.: Appetizers and no-host bar at K-Bar
Speaker Topics Include:
History of K St and how it's need for revitalization and rebranding came about
 How the revitalization/rebranding process works and what is DSP's role
 Important milestones in K's revitalization & rebranding
Current and completed development projects on K Street - 700 block, Mural Project, Calling All Dreamers, 1000 block – as well as upcoming developments in the works
How downtown arena considerations are affecting business/retail recruitment to the Kay
How mixed-use housing in downtown works in conjunction with downtown business revitalization
The effect cars on K Street had on revitalization
About Professional Deveopment Events
At these interactive events, members get to chat with local experts to learn critical business skills. These bi-monthly get-togethers provide a platform for interested young professionals to discuss local hot button topics like social media, managing in the middle and public speaking. Call it the ultimate power lunch—especially since a tasty spread is included!
EDGEucational Forums are FREE for EDGErs. Non-member registration is $25, BUT that cost will be deducted from the cost of membership, if you join at the event. Join now and avoid the hassle at the door!