This event is at capacity and registration has closed. Please check out our next Professional Development event, Regional Action Summit :: Blast the Ballot.
What's an EDGEucational Forum?
At these interactive roundtables events, we host 30 or so members who get a chance to chat with local experts about a specific topic. These lunchtime get-togethers provide a platform for interested young professionals to discuss local hot button topics. Call it the ultimate power lunch—especially since a tasty spread is included in the price.
Join Metro EDGE for a lunch time EDGEucational Forum focusing on Women in Business.
TOPICS WE WILL COVER:
•  Balancing the career with the desire to have a family (for those who don't yet have children)
•  Balancing the career life with the home life with a family
•  Balancing extracurricular activities
•  Work life balance
•  The challenges & frustrations experienced by being a woman in the workforce
•  Personal experiences with "the glass ceiling" in a corporate environment and how it was navigated
•  The benefits of becoming certified as a "women-owned business"
•  The term "mompreneurs"
•  Being connected constantly / social media and how it has affected women's role in the workforce
•  What YP's and young women professionals can do to continue to propel women in the workforce forward
MEET OUR SPEAKERS: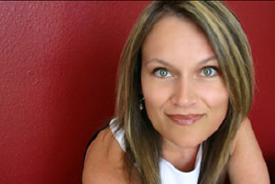 Debi Hammon
Founder/CEO, Merlot Marketing
Debi is a columnist, blogger, speaker, agency principal, wife and mother. She is the founder of Merlot Marketing, an award-winning full-service agency that has been named one of the fastest-growing companies in the Sacramento region four years in a row. She attributes the growth to amazing clients and an incredible team (a team that is as passionate about their work and Merlot's clients as she is). Her experience and expertise span national consumer brands to B2B, with countless local, national and international awards for Web design, creative, brand development, events, promotions, public relations and social media. An award winner herself, Debi has been recognized in business and marketing – most notably being named one of the Sacramento Business Journal's top 40 Under 40 and PR Person of the Year by the Sacramento Public Relations Association.
Prior to founding Merlot Marketing, Debi held senior marketing positions at a dot-com start-up, a luxury appliance manufacturing company and a full-service advertising agency based in southern California. Debi authors Merlot Marketing's business blog and is a contributing writer for the Sacramento Business Journal and has been published in numerous other publications. A graduate of San Jose State University, Debi holds a Bachelor of Science degree in Advertising with a Minor in Marketing.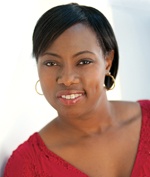 Rhonda Staley-Brooks
President & CEO, Big Brothers Big Sister of Greater Sacramento
Rhonda Staley-Brooks is president and CEO of Big Brothers Big Sisters of Greater Sacramento, whose mission is to help children reach their full potential through one-on-one relationships with mentors. Rhonda has worked with Big Brothers Big Sisters for 19 years, where she started as a case manager, and worked her way to CEO. She is a Sacramento State alum and received her degree in Child Development.
Rhonda is a founding member of the Sacramento Black CEO Network. She also is a fellow of the Leadership California class of 2012 and was in the Nehemiah Emerging Leaders Program in 2010.
Rhonda is a mother of 11-year old twin boys.