Please join us for the first EDGEucational forum of the year focused on transformational leadership! What does it mean to be a transformational leader? Our world has experienced many shifts over the past year, and we aim to give young professionals tools to effectively lead in a "virtual world."
Forum topics will include leadership styles, how to virtually command your presence as a leader, and utilizing your network as a leader. We hope you will join us for this educational opportunity to learn about ourselves and leaders around us!
Speaker Bio: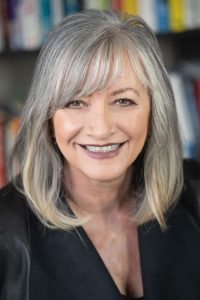 Laurie Cozart MBA, MCC, MCNLP
CEO, Speaker, Executive Coach, Instructor, OD Specialist
Laurie Cozart is a highly sought-after leadership and organizational development speaker, instructor, and executive coach. She has developed and instructed leadership and management programs for UC Davis Extension and is an instructor and mentor coach for The UC Davis "Professional Coaching for Life and Work" Coach Certification Program. She is a recipient of the UC Davis "Outstanding Service Award" for "Inspiring a World of Learning." She is the founder and CEO of Brain Squared Solutions Inc. a company committed to using science to help unlock extraordinary leadership. Laurie is a Master Certified Coach (MCC) and in the top 5% in the world of her profession. Laurie is the President of the Sacramento, CA chapter of the International Coaching Federation (ICF). Laurie is also the Founder and Executive Director of the Mind2Lead Institute of Professional Coaching.
Laurie has developed and facilitated training programs and keynotes for major universities, Fortune 500 corporations, and large national conferences with a keen focus on using research based neuroscience in practical application.
Laurie is also an accomplished TV and Film actor and brings that unique awareness to leadership, helping public and corporate professionals prepare for leadership, career advancement, and presentations and public appearances. Laurie has appeared in over 200 National TV and Web Commercials and has been a featured host on Shop NBC. Laurie has been featured in Smart Money Magazine, More Magazine, and on Care.com addressing the current issues of women in leadership
Laurie has an MBA in Leadership and Management, is a graduate of the Neuroleadership Institute, a graduate of the Academy of Leadership Coaching and NLP, and is a certified Strategic Interventionist. She has served on the Board of Directors of A Hand-Up Coaching, See Forward, and Compassion is Fashion. Laurie is also a mentor coach and coach supervisor for the International Coaching Federation (ICF).