Join Metro EDGE for part one of a four-part series of forums in 2019! The first forum, Envision, will set the stage for a year focused on setting goals and creating a plan to #MakeYourMark!
This forum will bring you a panel of some of Sacramento's greatest minds and most exciting entrepreneurs telling the tale of their "then" and their "now". What was life like 10 years ago? What was your business like 10 years ago? How did you take it from where it was then to where it is now? Where will you be in 10 more years? Come learn the answers to these questions and much, much more.
We have a very exciting forum lined up for you at a very exciting location and a handful of surprises! We'll provide food and will have drinks available for donation. At the end of the talk, stick around for an activity where you too can map out your 10-year plan!
Attendees will be able to tour the Maker Space with a signed waiver, available at the event. Please come prepared by wearing comfortable, closed-toe shoes.
Panelists:
Tami Hackbarth: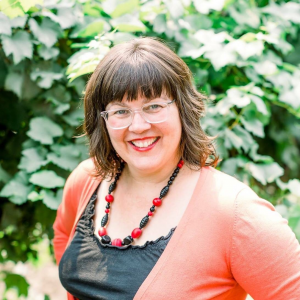 Tami Hackbarth is the 100% Guilt Free Self Care Coach. She works with professionals who want to get their time and energy back, so they can go after their big life goals.
She believes 100% Guilt Free Self Care is the answer to creating your dream life. She brings a philosophy of self-compassion, kindness and humor to her work. Tami is a voracious reader and lifelong learner.
Tami began her career working in politics after graduating from UC Davis. In her mid-30s, she began her second career as an elementary school teacher. It was in her work as a teacher, she found herself physically, mentally and emotionally exhausted. These were the beginning signs of burnout.
In response, Tami began practicing 100% Guilt Free Self Care. It completely changed her life! Now dedicates her career to helping others change their lives through 100% Guilt Free Self Care.
She is a certified Life+Work Coach through UC Davis Extension, coaches professionals privately all over the country.
Amber Stott: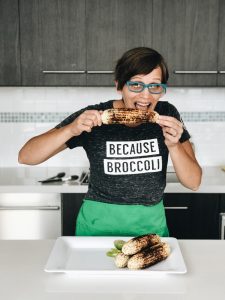 Amber Stott is CEO and chief food genius of the nonprofit Food Literacy Center in Sacramento, California. Amber founded the nonprofit in 2011 to inspire kids to eat their vegetables. In 2018, the nonprofit was named California Nonprofit of the Year. She also advocates for food policy changes, including passage of a statewide Food Literacy Month.
Amber is a food writer and public speaker. She's been named "Food Revolution Hero" by Jamie Oliver Food Foundation and a TEDx Sacramento Changemaker Fellow.
She holds a Master's degree in African Studies and Women's Studies and speaks Danish and Zulu.
Eric Ullrich: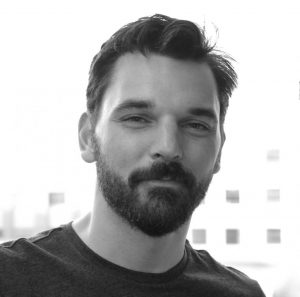 Eric Ullrich has been a community innovation advocate in the greater Sacramento region for the last seven years. He co-founded Hacker Lab, a maker space and education facility in Midtown that hosts over 40 events a month. As Hacker Lab's growth strategy director, he develops innovation programs focused on improving the Sacramento economy. Eric has also created and currently directs the Startup Hustle bootcamp, six-week entrepreneurial skills building program. Currently, he's learning Irish fiddle tunes on acoustic guitar.
This is a members only event
Presented by: