Sponsored by: 

Please join us August 24th for a lunchtime panel on the importance of diversity and building community within your organization.The event will be hosted at University of Pacific in the Grand Saloon in the Campus and Law Library. Our panelists include: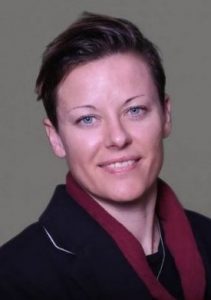 Lisa Wrightsman
Regional Program Manager
Street Soccer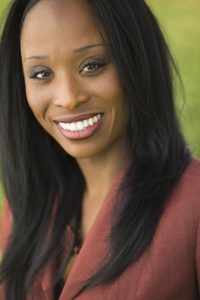 Erica Manuel
Community Relations Manager
Sacramento Municipal Utility District (SMUD)
Erica Manuel directs all the community engagement, economic development and education efforts for SMUD, your local electric utility. SMUD is also the sixth-largest public utility in the US. Erica is an award-winning communications professional with more than 15 years of experience in business, public affairs, stakeholder engagement, community development, media relations and marketing for various industries, including agriculture, healthcare, education, energy and technology. Immediately prior to joining SMUD, Erica was an appointee of Governor Schwarzenegger. Erica currently serves on the board of Capital Public Radio, the Sacramento Hispanic Chamber of Commerce, Impact Foundry, and the Greater Sacramento Urban League.  When not participating in community activities on behalf of SMUD, Erica sings in a band and volunteers in a 5th grade classroom.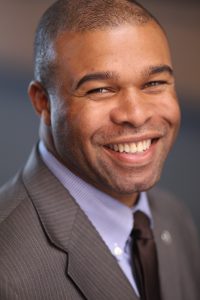 Dr. Michael Marion
Facilitator
American Leadership Forum
Dr. Michael Marion, Jr. is the former Associate Vice Provost at Drexel University Sacramento. As a senior administrator in higher education, Dr. Marion's responsibilities and expertise span a wide-spectrum of areas in education and leadership across an array of educational settings. Not only has Dr. Marion established himself as a leader in higher education, serving students in private and public universities, but also in the community. Dr. Marion promotes a strong commitment to civic engagement and recruitment and retention initiatives within the region, and has sat on many, committees, boards and commissions throughout his professional career. Dr. Marion has been very active through his work and leadership within organizations like Metro EDGE, Nehemiah Emerging Leaders Program, Sacramento Metro Chamber of Commerce Executive committee and Valley Vision. When Dr. Marion's not with his wife Dr. Tanika Marion, (who also is an educator) and their two sons Michael Marion, III (2) and Titus Marion (10mths), he enjoys taking part in his own creative art expression within a local car club and various other programs focusing on the inner city and or the urban core. Dr. Marion earned his Associates in Arts, as well as his Bachelor and Master degree from San Diego State University and a Doctorate degree from the University of Southern California, and just completed the prestigious Harvard University Summer Leadership program and is currently enrolled in the inaugural Presidents Academy between UCLA and LRCCD. Dr. Marion is a ALF Alumni.
Michael is a native of Portland, Ore., but calls Sacramento home.
EDGEucational Forums are a member-only event.