METRO EDGE SUPPORTS TBD FEST 2014
OCT 3RD - 5TH | W. SACRAMENTO
Music festivals are known to drive economy, create identity, and develop a culturally relevant connection to a young, creative demographic. TBD Fest will this and more. Metro EDGE is proud to partner with the organizers of TBD Fest (formally known as Launch) to make Northern California's largest independent music festival on October 3, 4 and 5 a cultural experience to remember!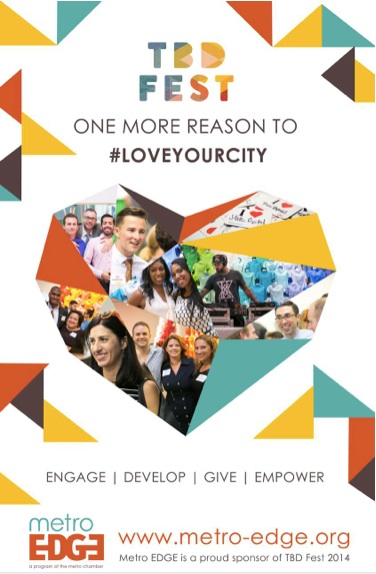 As an EDGEr, you have "EDGEclusive" access to 30% off of tickets - including VIP, multi-day or single day! Simply use promo code EDGETBD.
It is no secret; Sacramento's culinary world is on fire! From write-ups in national publications like Imbibe, Esquire and Sunset Magazine, our food and drink scene is providing a substantial talking point for when others ask "what makes Sacramento so special?"
Metro EDGE is proud to present the Artisanal Pavilion at TBD Fest. This "love note" will showcase what makes the Sacramento Region so special, from the best local chefs, restaurants, breweries, wineries and more. This area will also feature "The Pit," a staged area where some of Northern California's brightest culinary stars will face-off in a Farm-to-Fork competitive battle. This is sure to be one of Sacramento's biggest parties of the year!
Come to rock and join us to #LoveYourCity!
Money tight these days? We have two ways you can get FREE 3-day tickets to TBD Fest:
Win
Snap a selfie in your favorite local spot for a chance to win a pair of three-day general admission tickets to TBD Fest. On Facebook, Twitter or Instagram caption the picture with "I Love ___" (and fill in the blank with what you love about that spot) and be sure to tag #tbdfest and #metroedge. Post your picture by 10 pm on Tuesday, Sept. 30. Winners will be selected randomly and notified Wednesday morning.
Volunteer
Metro EDGE volunteers who work a shift at the craft beer tent at TBD Fest will earn a FREE 3-day ticket to attend the entire event. You read that right, one shift equals a three-day ticket to one of the biggest music festivals in Sacramento's history, and all you need to do is pour beer!  Work two shifts, get two tickets! As if that wasn't enough, every shift you work gets you one entry into a drawing to introduce a band on stage during TBD Fest!
Five-hour shifts start at 2p on Friday, Oct. 3 and run through closing on Sunday, Oct. 5. Contact Brian Kearns at bkearns@porterscott.com or Heather Williams at heatherashly@gmail.com by noon on Wednesday, October 1 to secure your spot.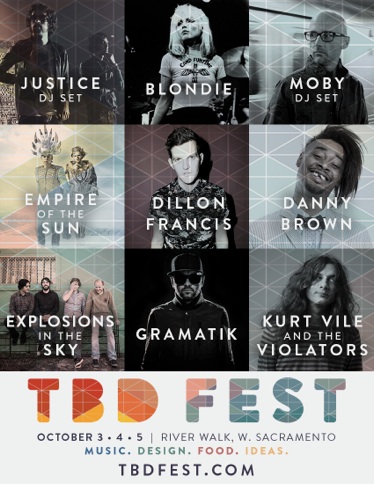 See info on TBD Fest hotel deals here.