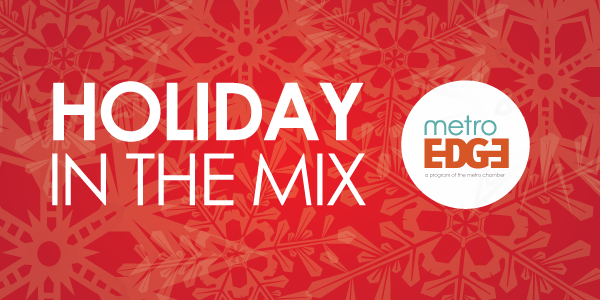 Join Metro EDGE for one last hurrah in 2013!
You're invited to celebrate the holiday season with EDGE and The Sacramento Children's home. We'll be presenting our annual donation to the Children's Home, collecting items for local children and networking with great young professionals.  Bring a donation item and enjoy great bites, drink specials and great company!
Donation Ideas:
 $10 and Under
Art supplies-Construction paper, paints, brushes
Gift Cards to fast food restaurants
Blank Journals, Diaries, Photo albums
Board Games
Baseball Gloves (adult sizes)
Stationery and Pens
Makeup, cosmetic bags, manicure sets
Cologne, aftershave, perfume
Hair products and styling brushes
Clips, bows, ribbons, ponytail holders
Earrings or bracelets
Stationery and pens
Dolls of color
Nerf Balls
Snap-together models
Card games
Flashlights and batteries
Hats, gloves, scarves
Books
Playground balls
Slippers
$25 and under
Bike helmets (large sizes)
RT Passes
Gift certificates for entertainment-Movies, miniature golf
Popular Videos and DVD's (G and PG rated)
Sports, equipment, footballs, basketballs, volleyballs
Clock radios
Wallets
Pajamas and robes – youth sizes (10/12 – 16/18) and adult sizes up to XXL.
Logo Sweatshirts (colleges, teams)-Large
Due to the continuing increase in registration at the In the Mix events, non-member registration is $15, BUT that cost will be deducted from the cost of membership, if you join at the event. Or join now and avoid the hassle at the door!