Want to increase the money in your bank account? Join Metro EDGE as we develop a non-negotiable career skill: making sure we are getting paid what we deserve. You read it right: salary negotiation is the topic of November's EDGEucational forum. This topic will cover how to develop your "ask," what to say, how to navigate the process, and how to move forward. The best part about this forum? You'll be alongside your peers who are in the same boat as you. $10 to attend, $5 for members, but the cost of not attending could be thousands of dollars! #EDGE4ALL
Speaker bios: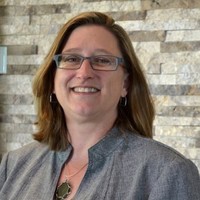 ELIZABETH MOON
Chief Diversity Officer & Associate Director of Career Development
UC Davis-Graduate School of Management
Elizabeth Moon has been the Chief Diversity Officer for the University of California, Davis - Graduate School of Management (GSM) since December 2017, and Associate Director, Career Development since January 2014. In her dual roles, she constantly strives to provide a place of inclusion for all members of the community and has a long career working with global talent to achieve their professional goals.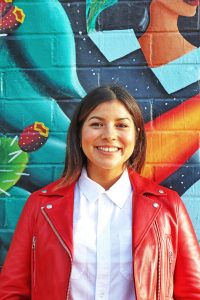 LIZA TRUJILLO KIRKLAND
Principal Diversity, Equity, Inclusion & Belonging (DEIB) Program Manager at Talend
Liza is the Principal Diversity, Equity, Inclusion & Belonging (DEIB) Program Manager at Talend. The first role of its kind at Talend, Liza is responsible for creating Talend's global DEIB strategy – identifying/creating and implementing policies, programs and initiatives that support inclusion and lead to an increased sense of belonging for all Talend team members.
With nearly 15 years of experience focusing on using cross-sector/functional partnerships to catalyze change, Liza is an inclusive and passionate leader and advocate helping to build and create inclusive and equitable spaces and communities for all. Her experience includes work in non-profit, government, and tech, leading and managing social impact, community-based, and employee-centric programs, and initiatives.
Inspired by a deep-seated passion for helping others, Liza uses her experiential knowledge and skillset in a way that serves her community and the common good.
Liza is the proud daughter of immigrants and alumna of Hispanic Serving Institutions for both her undergraduate and graduate studies. She earned a swimming scholarship to California State University, Fresno, where she doubled majored in Political Science and Chicano/a Studies, and has an MBA specializing in Organizational Leadership from the University of Arizona.
Liza lives in Sacramento with her amazing husband and their fur babies: Yogi (Goldendoodle); Rocco (Pug); and their rescue kitty, Pancho.