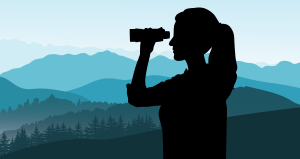 Women need mentors, but the search for one isn't always easy
Sarah Sciandri is looking for a woman, but finding one is tougher than she thought. The 34-year-old likes her job as a marketing manager for the Sacramento architecture firm Nacht & Lewis, but she wants a female mentor to help move her career forward. "I'm in a small company, I'm doing unrelated work to the architects, and most of the staff are men," Sciandri says. "I look for successful women in Sacramento, but I feel like access to them is lacking."
She tried connecting with women in the marketing field via LinkedIn — zero response. Then she emailed them with requests to meet over coffee. Just one woman replied, and only because she saw Sciandri's email in her spam folder. "When I go to business events, they all advise, 'You need to find mentors,' and I think, 'Yeah, but how?'" Sciandri says.
There's the rub: Female workers historically have a more difficult time finding mentors than men. According to a 2011 LinkedIn survey of more than 1,000 female professionals, one out of five say they've never had a mentor at work.
CLICK HERE to read the full article.