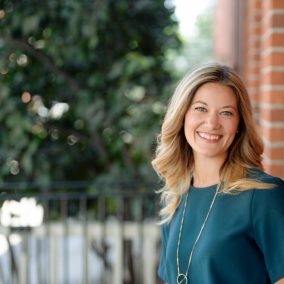 Tashina Brito
Emerge Chair
A first-generation Sacramentan, Tashina previously served as the Marketing and Events Manager at the Sacramento Midtown Business Association (MBA). Charged with promoting programs to enhance the economic and cultural well-being of Midtown, she coordinated with businesses to leverage citywide marketing campaigns and co-managed the founding of the Midtown Farmers Market.
For the last five years and counting, Tashina serves as the Community Relations Manager for Capital Public Radio (your local NPR station). There, Tashina spearheads how CapRadio engages audience members and community partners. By way of special events, marketing outreach and program development,Tashina strengthens partnerships and support for various initiatives with particular emphasis on the CapRadio Garden and the arts.
Tashina serves on Metro Edge's Leadership Council as the Emerge Summit Chair and is a class member of Leadership Sacramento 2018. A farm-to-fork kind gal, she grows food and raises chickens at her West Sac home.
Email Member »