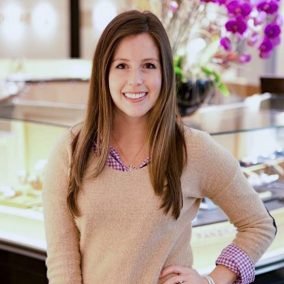 Lauren Ellis
Communications Chair
I was born and raised in Kansas City, and only recently moved my Midwest roots to Sacramento. When my husband and I moved here for work, we had no idea what to expect. Two and a half years later, I can proudly report that we've fallen in love with Sacramento and all the city has to offer. The city itself is similar to the Midwest in that the people are friendly, the city is easy to manage and there are many different places to live. But more than that, we love the numerous authentic food options, the crafted beer and wine and the endless things to do in the Farm to Fork Capital. It's safe to say we've found our home away from home.
Moving here knowing no one, I was in search for a group of like-minded individuals who were intertwined and involved in the city. That's when I found Metro EDGE. After attending a few mixers, I realized that this was the organization I wanted to invest my time and energy into. I immediately got involved as a member of the communications committee, then served as the 2018 Communications Co-Chair and now proudly step into the Communications Committee Chair position.
I've worked for large and small communications agencies, spanning a variety of industries such as non-profit, healthcare, government and community organizations. The greatest skill I've learned is the ability to work with all kinds of people, personalities and work styles. I look forward to contributing to Metro EDGE this year and continuing to invest in our Sacramento.
Email Member »