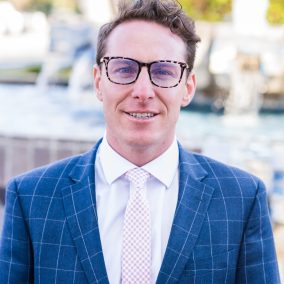 Josh Albert
Develop Chair
Josh is the founder and lead Financial Advisor for Albert Financial. He's a financial planning nerd and spends his professional time building customized plans for successful and forward-thinking families.
Born in Manhattan Beach, he came to Sacramento via a Bachelor of Science in Civil Engineering from UC Davis. In addition to his work as a Financial Planner and Chair of Metro EDGE's Develop Committee, Josh is a Board Member for local nonprofit, Sacramento Self Help Housing and one of the founders of the Metro EDGE Presents, EDGE of Greatness Podcast.
Outside of the office, you'll find Josh lost in a book series, on the golf course, or in search of the best food in town. He is obsessed with learning from the best and brightest about how they journeyed from a small idea to a big deal and will stop at nothing to hear and share their stories.
Email Member »