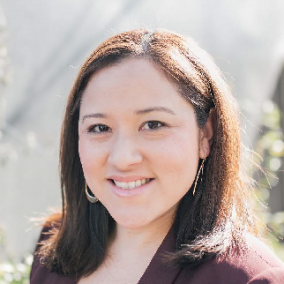 Gina McLaughlin
Communications Chair
Gina McLaughlin is a content specialist at VSP Global where she works on the Strategic Doctor Communications team. In this role, Gina develops communications strategies and executes tactics aimed at network providers to support different lines of business across the enterprise. Gina loves the work she does at VSP because not only does she get to write and be creative every day, the work she's doing directly contributes to VSP's mission to help people see.
Gina joined Metro EDGE in October 2017 because she wanted to grow her network and gain relevant job skills to add to her resume. Since joining the program, Gina has served on the Emerge Summit Committee as the Communications Lead and the Communications Committee as the Blog Channel Owner. In 2020, Gina joined the Leadership Council as the Communications Committee Co-Chair, and is excited to chair the committee in 2021. Not only has Gina grown her network and sharpened her skill set since joining EDGE, she has gained new friends and mentors along the way.
Gina holds a BA in English from CSU Sacramento. Pre-pandemic, you could find her taking fitness classes at the gym or meeting up with fellow mom friends and their kids for playdates on the weekends. Nowadays she spends her free time planning home improvement projects with her husband or taking her kids on walks around their neighborhood.
Email Member »