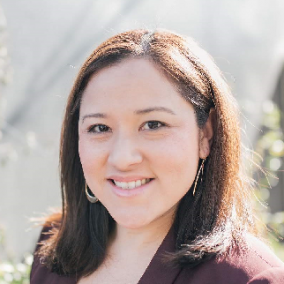 Gina McLaughlin
Communications Co-Chair
Joining Metro EDGE in October 2017 is one of the best things I've ever done for my professional and personal development. Since I became an EDGEr, I've served on the Emerge Summit Committee and the Communications Committee, both of which have given me valuable experience to add to my resume. Not only has EDGE helped me sharpen my skill set, it's helped me grow my network and even make new friends in the process. I have found so much value in this program and can't recommend it enough to my fellow young professionals in the Sacramento region.
Speaking of Sacramento, I'm a born-and-raised Sacramentan! I even graduated from Sac State. With the exception of teaching English in South Korea for a year after college, I've never left Sacramento and have no desire to leave in the future. I love Sacramento and am so proud of all the exciting changes my city has made over the years. #sacramentoproud
When I'm not volunteering for EDGE or working my nine-to-five, I'm either planning a home improvement project with my husband or chasing my toddler around the aisles of Target. As a working mom, free time is a rarity, but when I can, I enjoy taking fitness classes at the gym or meeting my girlfriends for brunch on the weekends.
Email Member »