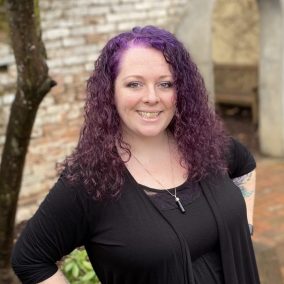 Celia Coughlin-Surridge
Ambassador Program Lead
Online marketing and search engine optimization nerd, Celia joined Metro EDGE in early 2020 to volunteer her skillset and become more involved in Sacramento's professional community. As we all had to step into a virtual world due to quarantine, Celia was thrilled to be able to provide her online marketing background to both the Engage and Communications Committees. During the turbulent year that was 2020, she fell in love with the camaraderie and support found within Metro EDGE and is thrilled to be stepping into the Ambassador Lead role in 2021.
Celia is originally from Sacramento but lived in both Indiana and Utah before returning to our area in 2010. She is passionate about community-focused online marketing, believing that our economy can flourish and we can lead happier lives if we strengthen our connection with each other. She and her husband live in Carmichael with their little boy and kitties.
You can connect with her on LinkedIn.
Email Member »