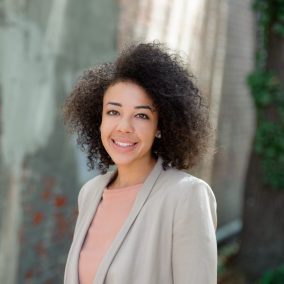 Anna Fontus
Lead of Diversity, Inclusion, and Belonging
Anna joined Metro EDGE in 2015 because she was seeking a place to connect with the amazing organizations, movements, and most importantly, community that Sacramento has to offer. After years of leading policy initiatives for a coalition of educators, researchers, employers and community organizations, she realized the importance of elevating community voice—in Metro EDGE she found a place to bring that focus to her personal career. Anna's EDGE path has taken her to serving on internal committees, shaping regional policy platforms, an appointment to the Board of Paratransit, Inc. by the City of Sacramento, and advocating for the region in DC. Despite the professional transformation EDGE's activities have facilitated, she most values her new friendships and how much easier the professional landscape is to navigate because of them.
Anna's focus in the upcoming year will be to critically examine EDGE's internal infrastructure and positioning to create a long-term strategy for EDGE to be a positive force in the wake of inequitable systems that have damaged Sacramento's marginalized communities for decades. Per EDGE's DIB platform, activities will be split between building internal capacity and curating impactful experiences and content for our EDGE membership. As EDGE prepares the next generation of leaders, it is imperative that they are equipped to build a Sacramento that would advance prosperity for all communities.
In her day job, Anna oversees Capitol Impact's workforce development and public policy portfolios, with an incisive focus on equity and justice. Connect with Anna on LinkedIn here. 
Email Member »